Assalamualaikum...
Saje nak join contest Lucky Draw oleh
Super Dooper Kawaii
ni. Manalah tahu kalau ada rezeki kan.
Syarat-syaratnya mudah aje :
1. Anda ahli geng bas pink (just click on the follow button, that easy!).
Dah memang follow
2. Buat satu special entri tentang Lucky Draw nih dan perlu link terus ke entri ini dan Tag 5 orang rakan anda. The more the merrier!
3. Letakkan 2 banner di bawah di sidebar blog anda dan linkkan terus ke
entri ini
dan
sayangbabyibu.net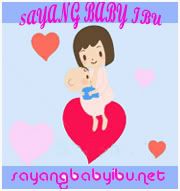 5. Tinggalkan url entri Lucky Draw di ruangan komen entri ini sahaja.
6. Lucky Draw ini akan bermula dari sekarang sehingga
31 Ogos 2010
.